This memorial website was created
in the memory of our loved one,
Angel Brook Taormino
who was born into Eternal Life on March 28, 2007.
Precious daughter of Alisha & Adam Taormino.
Baby sister of Austin & Ethan.
Big sister to Caden.
We will remember her forever.

Dear Mommy

I know you didn't want me to go
I know you thought life was through
But this was my job
I was sent here to watch over all of you.

Because of my birth
You have all grown with faith
Just knowing I am in heaven
Makes you feel safe

I know you miss me mommy
Please don't shed a tear
For I am always with you
Please remember I am near

I watch over you
Every single day
I love you all more
Then words can ever say

Because I was not able
To breathe in your air
I still am you daughter and
And I will always be there

Tell everyone I love them
And miss them all so
Thank you all for remembering me
And I will never let you go

Until we meet again
I will always be with you
Watch for the signs
The ones I always send to you

Love Your Daughter
Angel Brook

Angel Wings

Blessing to you our little one
The minute we knew you were
Growing inside
We began our hopes and dreams

Babies are such a blessing
Their innocence sublime
Their love is so very pure
And lasts for a lifetime

How very sad
Your mom and dad
Felt on the day
That you died

We cried and cried
And felt so empty inside
Our arms
With nothing to hold

As time goes by
We have come to feel
Jesus arms around you
You are so secure

You left our arms
And flew into His

In our hearts you
Will always be

We won't forget
Our precious child
A baby
With Angel wings
Thank you Nancy~~Very sweet Poem

In Loving Memory of
Our Special (Great) Grandma Brooks
April 10th, 2008
Her Great Grandkids will Forever Miss Grandma Brooks' Huggie-Huggies
Grandma Brooks, two of her children, grandchildren & great-grandchildren. Easter 2008
Always In Our Hearts Always On Our Minds.
We Will Always Remember, Love & Miss You Precious Daughter Of Mine.
Love Mommy
"A Year Ago Today"

A year ago today, I heard her say
"There doesn't seem to be a heartbeat"
I didn't think I'd make it through the day.

That day was long and sad
I couldn't stop thinking, I was so Mad.
Why me? What did I do?
I always had to remind myself, it wasn't you.

When they told me I was going to have to deliver my baby,
I didn't think I was going to be able to go through.
All I kept thinking was, "this is torture to deliver and hear no cry,
And at a time to welcome, I was going to have to say Goodbye."

She was so perfect and complete
After it was over, having her in my arms it felt so neat.
I felt blessed to have been able to see her, hold her, and kiss her,
Those photos and memories I will be able to keep forever.

Letting her go was harder then you can imagine.
This is the hardest thing I have ever had to go through,
And the one thing I wish no one would ever have to do.
Babies are not supposed to die,
This is the one thing that makes everyone cry.
It's been a year and the time has flew,
It has been easier having all of you.

I want to thank everyone for not closing the book on Angel's life,
If I was unable to share her with my loved ones I would not be where I am today.
If at any time, any of you wish she was here,
always remember you can PRAY,
and continue to love her dear.
Love

Mommy/Alisha

I'm going to tell you something
I hope you'll never have to know.
I'll tell you how a heart can break
And tears can constant flow.
I lost my baby girl you see,
An angel in my eyes
God chose to take her hand one day
And led her to the skies.
But please do not forget my child
She was a person too
And forever she will live
Inside of me and you.
So, please don't ever tell me
That time will heal my pain
Because not even time
Can bring her back again.
Just tell me she is happy
In that land way up above
She's snuggled in an angels wings
All wrapped in Mommy's love.
~Author Unknown
Mommy please don't be sad,
I miss you so much too.
It's beautiful here,
but I worry a lot about you.
I sleep with angels watching me...
there is only love up here.
I am never lonely or afraid
because God is so very near.
I walk with Jesus every day,
He is very kind and loving.
Don't worry Mom, He hold my hand
when we cross a golden street.
I never cry or hurt myself,
I see both Grandpas every day.
I play and laugh and sing a lot
and I hear you when you pray.
Please Mommy, don't be mad at God,
you see He loves me too.
And even though you are not with me,
I am really still with you.

Memory Tree '07




Alisha Taormino, left, and her mother-in-law, Jeanette Taormino, look for the ornament of Alisha's friend, Tracy Weinshrott-Richards, who she lost to suicide in 2004
(photo by: Dan Lassiter from the Janesville Gazette)




Tracy is missed by so many. We will always remember her until the day we meet again. We all love you Tracy.





"In Loving Memory of

Mitchell Hunter Fegre"




Stillborn, but born still on December 5,2007
We all miss you and will never forget you.
We love you little Mitchell!

Your Auntie Alisha Taormino & all your loving family and friends




"How very softly you tiptoed into our world. Almost silently; only a moment you stayed. But what an imprint your footprints have left on our hearts." --Dorothy Ferguson




A Pair of Shoes

I am wearing a pair of shoes.
They are ugly shoes.
Uncomfortable shoes.
I hate my shoes.
Each day I wear them and each day I wish I had another pair.
Some days my shoes hurt so bad that I do not think I can take another step.
Yet, I continue to wear them.
I get funny looks wearing these shoes.
They are looks of sympathy.
I can tell in others eyes that they are glad they are my shoes and not theirs.
They never talk about my shoes.
To learn how awful my shoes are might make them uncomfortable.
To truly understand these shoes you must walk in them.
But, once you put them on, you can never take them off.
I now realize that I am not the only one who wears these shoes.
There are many pairs in this world.
Some woman are like me and ache daily as they try and walk in them.
Some have learned how to walk in them so they dont hurt quite as much.
Some have worn the shoes so long that days will go by before they think about how much they hurt.
No woman deserves to wear these shoes.
Yet, because of these shoes I am a stronger woman.
These shoes have given me the strength to face anything.
They have made me who I am.
I will forever walk in the shoes of a woman who has lost a child.



"Because the angels called for her much sooner than we planned, we'll brave the bitter grief and try to understand." (Grandma Taormino)






Listen closely
to the winds,
and hear the
gentle whisper
of an Angel's wings
in flight.

Look far into
the sky
and see the shimmering
stardust left behind.

Close your eyes,
clear your thoughts,
and feel the love
of your very own,
very real,
Guardian Angel.

~Author Unknown



" For my Mommy"






Don't cry for me Daddy
I am right here
Although you can't see me
I see your tears
I visit you often
Go to work with you each day
And when it's time to close your eyes
On your pillows where I lay
I hold your hand and stroke your hair
And whisper in your ear
If you're sad today Daddy
Remember I am here
God took me home
This we know is true
But you will always be my Daddy
Even though I'm not with you
I am Daddy's special girl
We will never be apart
For every time you think of me
Please know I'm in your heart.
I Love you Daddy!







Dear Mr Postman, can you send a letter from me,
I need it sent from up above to my earthly family
Please send it quick, my mummy's sad, I hate to see her cry.
Every night she prays to God and sadly asks him why.

Please let it say, I could not stay, with an Angel I had to go
I'm fine, I'm happy here with the other babies I know
I hope it reads to Daddy, I know you love me too
I miss you lots and all the things that we had planned to do.

Grandma, how I'll miss your hugs and kisses planned for me
I know how much you'll miss the growing child that I should be
Close it with, I love you so, I'm with you in your heart
I never really left you see, I was an angel from the start.







My Mom is a survivor,
or so I've heard it said.
But I can hear her crying at night
when all others are in bed.

I watch her lay awake at night
and go to hold her hand.
She doesn't know I'm with her
to help her understand.

But like the sands on the beach
that never wash away...
I watch over my surviving mom,
who thinks of me each day.

She wears a smile for others...
a smile of disguise!
But through Heaven's door I see
tears flowing from her eyes.

My mom tries to cope with death
to keep my memory alive.
But anyone who knows her knows
it is her way to survive.

As I watch over my surviving mom
through Heaven's open door...
I try to tell her that angels
protect me forevermore.

I know that doesn't help her...
or ease the burden she bears.
So if you get a chance, go visit her...
and show her that you care.

For no matter what she says...
no matter what she feels.
My surviving mom has a broken heart
that time won't ever heal.






Don't let them say I wasn't born,
That something stopped my heart
I felt each tender squeeze you gave,
I've loved you from the start.
Although my body you can't hold,
It doesn't mean I'm gone,
This world was worthy, not, of me,
God chose that I move on.
I know the pain that drowns your soul,
What you are forced to face-
You have my word, I'll fill your arms,
Someday we will embrace.
You'll hear that it was "meant to be,
God doesn't make mistakes",
But that won't soften your worst blow,
Or make your heart not ache.
I'm watching over all you do,
Another child you'll bear,
Believe me when I say to you,
That I am always there.
There'll come a time, I promise you,
When you will hold my hand,
Stroke my face and kiss my lips,
And then you'll understand.
Although I've never breathed your air,
Or gazed into your eyes,
That doesn't mean I never "was"--
An angel never dies.....
~Author Unknown~







Hi Mommy
It's me, your little Angel
Just checking in with you.
I know you're sad
because I'm gone,
and Mommy I'm sad too.

It's beautiful here,
wherever I am,
there's such a lovely view.
But mostly when I'm sitting here
I'm looking down at you

I see all your feelings,
everyday when I look down,
I love to see you smile
and I know sometimes you frown

But guess what?
I have a job to do.
God saved it for your little girl.
I get to watch over you
and protect you from the world.

So though you cannot see me
and I know it's hard on you,
You'll surely see the benefits
of the job God has me do.
Author unknown





The Empty Womb

I carried you so lovingly
Within my gentle womb
And little did I realize
Your life would end too soon

I never got the chance to say
"I love you little one"
Before I held you in my arms
Your life on earth was done

The grief is indescribable
To lose a child this way
All the many hopes and dreams
Just vanished on that day

I know I'll see the sun shine bright
Upon my babies face
When I finally get to heaven
My pain will be erased

We'll soar the skies together
As Angels two by two
We'll have a sweet renunion
A mothers dream come true.




You are a Precious Child
Created out of love,
a blessing from above.
I've adored you from the start,
and your little footprints touched my heart.
A single teardrop represents the millions I have cried
My life never the same since you died.
I wish you could have stayed longer with me,
I'd watch you grow into all you could be.
Although we are apart,
Your are Always in My Heart.
I dream of a joyful time when
we will be reunited once again.
Thoughts of you make me smile.
You will always be My Forever Child™



Some people only dream of angels,
we got to hold one.





What Makes A Mother /
I thought of you and closed my eyes
And prayed to God today.
I asked what makes a Mother
And I know I heard him say.

A Mother has a baby
This we know is true.
But God can you be a Mother
When your baby's not with you?

Yes, you can He replied
With confidence in His voice
I give many women babies
When they leave is not their choice.

Some I send for a lifetime
And others for a day.
And some I send to feel your womb
But there's no need to stay.

I just don't understand this, God
I want my baby here
He took a breath and cleared His throat
And then I saw a tear.

I wish I could show you
What your child is doing today.
If you could see your child smile
With other children and say

"We go to earth and learn our lessons
Of love and life and fear.
My Mommy loved me oh so much
I got to come straight here.

I feel so lucky to have a Mom
Who had so much love for me
I learned my lesson very quickly
My Mommy set me free.

I miss my Mommy oh so much
But I visit her each day.
When she goes to sleep
On her pillow is where I lay.

I stroke her hair and kiss her cheek
And whisper in her ear
"Mommy don't be sad today
I'm your baby and I'm here."

So you see my dear sweet one
Your children are OK
Your babies are here in My home
And this is where they'll stay.

They'll wait for you with me
Until your lesson is through
And on the day that you come home
They'll be at the gates for you.

So now you see what makes a Mother
It's the feeling in your heart.
It's the love you had so much of
Right from the very start!!!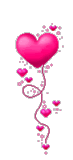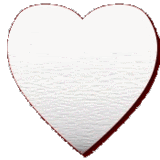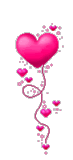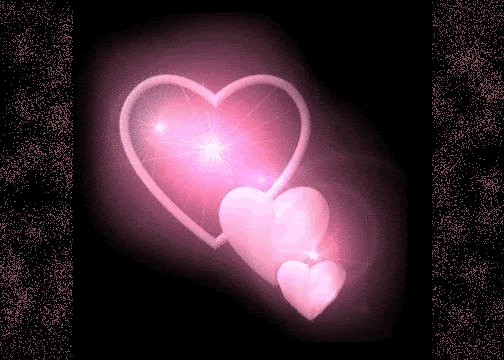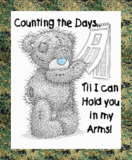 This is Boots. Your brother Austin is a big fan.



This is Elmo. Your brother Ethan is a big fan of him.
And he's pink just for you. We love you so much Angel Brook





IN LOVING MEMORY OF
ANGEL BROOK TAORMINO

I CAN STILL REMEMBER THE DAY WHEN YOUR MOMMY CALLED ME TO SAY
MY BABY IS GONE, SOMETHING WENT WRONG, THE PAIN JUST WON'T GO AWAY.

HOW I PRAYED IT WAS ONLY A BAD DREAM AND NOT REALLY TRUE,
I DID NOT KNOW WHAT TO SAY OR EVEN WHAT I SHOULD DO.

I HELD ON TO THAT BELIEF UNTIL YOU WERE BORN,
JUST PRAYING THAT EVERYONE WAS WRONG, I WAS SO TORN.

THE NURSE ANNOUNCED "THE BABY IS HERE"
THERE WAS NO BABY CRYING, THEN CAME THE TEARS.

WHEN I FRST SEEN YOU THEN REALITY SET IN,
YOU'D LEFT US AND WERE ON YOUR WAY TO HEAVEN.

MY PRECIOUS LITTLE GRANDAUGHTER HAD GREW ANGEL WINGS.
LIFE WOULD NEVER BE THE SAME, NOT ANYTHING!

A PERFECT LITTLE GIRL, TEN FINGERS, TEN LITTLE TOES,
TWO TINY EARS AND A LITTLE BUTTON NOSE.

I COULD NOT STOP CRYING, MY HEART IT WAS BROKE,
THIS CAN'T BE FOR REAL, JUST SOME TERRIBLE JOKE.

PLEASE WAKE ME UP FROM THIS NIGHTMARE, I KEPT THINKING,
ALL THE WHILE MY HEART JUST KEEPS SINKING.

THE LITTLE GIRL I KNEW YOU WOULD BE,
WOULD NOW BE TAKEN FROM ME.

I TRIED SO HARD TO PUT ASIDE MY PAIN,
BUT THE TEARS KEPT ON FLOWING LIKE A POURING RAIN.

I NEEDED TO HOLD YOU, KISS YOU, AND ROCK YOU.
MY HEART WAS JUST BROKEN IN TWO.

WE TOOK PICTURES, FOREVER TO KEEP,
OUR PRECIOUS MEMORIES ETCHED IN OUR HEARTS SO DEEP.

MOM AND DAD DECIDED TO CALL YOU ANGEL BROOK,
THEIR BEAUTIFUL LIL GIRL, THEY WROTE IN YOUR BABY BOOK.

MY HEART JUST BROKE FOR THE PAIN THEY MUST FEEL,
WONDERING TO MYSELF "WOULD THEY EVER HEAL"

ALL OUR LIVES HAVE CHANGED, THEY WILL NEVER BE THE SAME,
MY HEART STILL ACHES WHEN I HEAR YOUR NAME.

YOUR PRESENCE IS SO STRONG, I THINK OF YOU EVERYDAY.
I BELIEVE YOU STILL VISIT IN YOUR OWN LITTLE WAY.

YOU SEND A SHIVER AND MAKE ME SMILE
WHENEVER YOU COME AND VISIT AWHILE.

I OFTEN FEEL YOU ARE NEAR
PLEASE ALWAYS SAY "HI" TO GRANDMA LIL DEAR.

WHEN I SEE YOUR TWO BROTHERS, I DREAM ABOUT HOW YOU WOULD LOOK,
BLUE EYES, BLOND HAIR, LONG SLENDER LEGS, MY LIL ANGEL BROOK.

I STRUGGLE AND TRY SO HARD TO UNDERSTAND,
AND REMEMBER YOUR TINY FEET AND YOUR PERFECT LITTLE HANDS.

MOMMY SEEN YOU WALKING WITH CHAMP,
PLEASE CUDDLE WITH TRACY AND GIVE BIG HUGS TO YOUR GRAMPS.

PLEASE HELP ME ANGEL BROOK AS I CONTINUE TO GRIEVE,
SEND ME SOME SIGNS, MAKE ME BELIEVE.

BE HAPPY, PLAY SAFE, WATCH OVER US,
MY LITTLE HEAVENLY ANGEL, SPRINKLE YOUR DUST.

LOVE TO YOU ALWAYS AND FOREVER
GRANDMA TAORMINO



Our Little Angel's up in heaven.
They stay close to each other and love one another.


Please Visit Angel Brook's Angel friends

http://tracyweinshrott-richards.memory-of.com/

http://patrickjayclark.memory-of.com/

http://nevaehangel-princefraser.memory-of.com/

www.vanessa-barnai.memory-of.com

http://anthonyandaidan.memory-of.com/
http://ryan-thomas.memory-of.com/




Thank you to Nevaeh Angel Prince-Fraser's Mummy






Please Check out the memorial wall

http://preciousmemorials.com/167.html




This poem was written by Angel's Uncle Jim
and read at her First balloon release

Thank You Jim

YOUR ANGEL FROM ABOVE

To Mommy & Daddy
and my brother's too,
I know you are sad,
but I have a message for you !

Love is all around us
in everything we do.
It's higher than a mountain
and deeper than a sea of blue.

So look all around you,
and to the Heaven's above.
Know I will always be here,
watching you with Love.

To the family who loves me,
though we are apart,
I will be with you always,
deep in your heart




Angel

An Angel once lay neath my heart,
A promise of life to come,
My little baby, was resting there,
Yet, would not follow me home.

My tiny, precious Angel,
Had plans unknown to all,
For my Angel heard the voice of God,
And hastened to His call.

My Angel flew on fragile wings,
into the Father's arms;
To Slumber there in peaceful rest,
Untouched by earthly harm.

So, slumber there my precious child,
Till I can come to you;
I'll keep you here, deep in my heart,
Till my journey on earth is through.

Thank you for this beautiful poem,
Given by Aunt Marisa



I saw this & thought of you
Precious "Angel Brook"
gentle hugs to your loved ones
~~Nancy~~

http://tracyweinshrott-richards.memory-of.com/



Mitchell & Angel
Together Forever!



In Memory of "Angel Brook"



Thank you for visiting my daughter,
Angel Brook Taormino's
Website. I love to share her for thats all I have left. I am such a proud mommy! She was so beautiful. I love her more and more each day. RIP baby girl, I LOVE YOU!!!